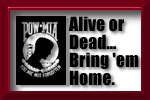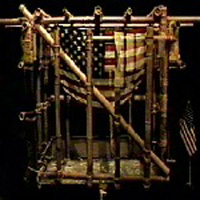 Attention Korean Veterans
&quotKOREAN CONFLICT&quot
June 25, 1950 - July 27, 1953



The Casualty Section of Headquarters Marine Corps
is currently in the process of trying to locate family
members of Marines who are un-accounted for from the
" Korean Conflict "
New information pertaining to DNA technology for
remains identification is now available to family members
Public Law 102 - 190

If you are a family member, or know of a family member
of a Marine whose remains DID NOT COME BACK
from the Korean Conflict ...... please contact:

Casualty Section
Headquarters United States Marine Corp
1 (800) 847 - 1597

or this Marine who will pass on the information
Associated Press
September 12, 1997

"North Korean Artifacts ID 100 U.S. Troops"

The U.S. governments first comprehensive search
of Korean War artifacts in North Korea's main
war museum yielded indentifying information on
more than 100 American troops.
Analysts studying the information, including
photographs and other documentation,
"recognized a handful of names"
as those of missing American servicemen,
according to Larry Greer, a spokesman for the
Pentagon's POW - MIA Office.
More than 8,100 American servicemen are listed
as un-accounted for from the 1950 - 1953 war
in which U.S. forces fought on South Korea's side.






click "Control Center" to
return to the site options